Unkown letter to a unkown soldier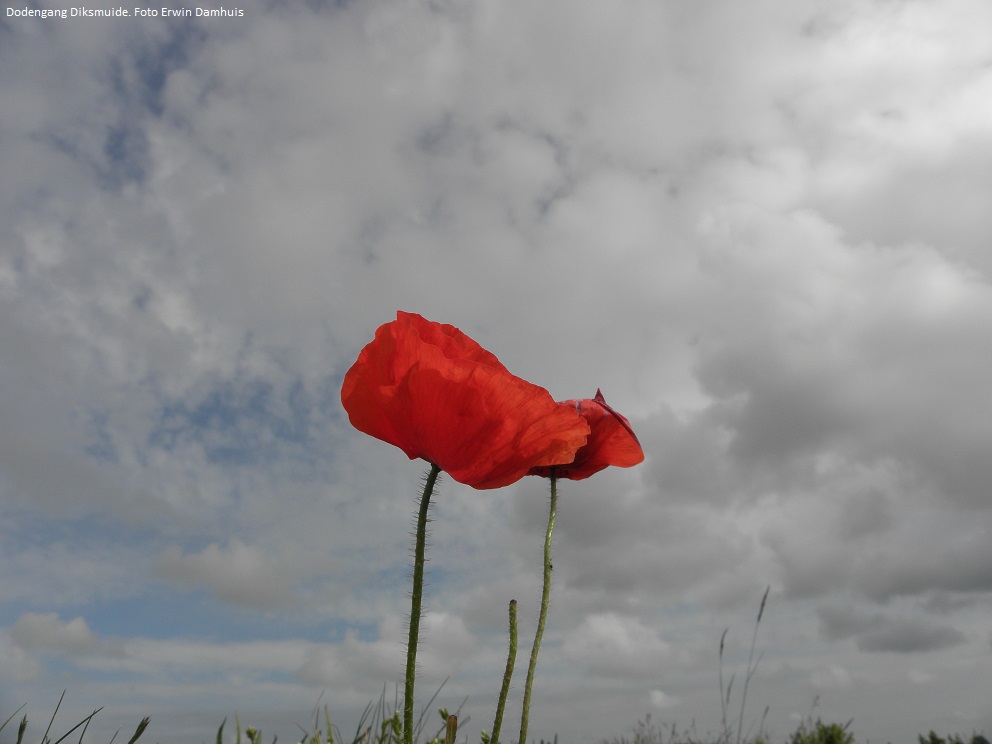 'So there you are.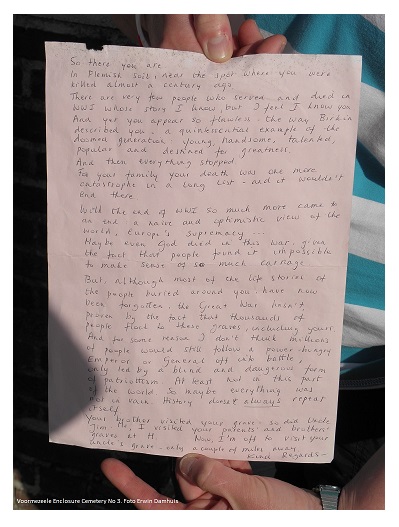 In Flemish soil, near the spot where you were killed almost a century ago.
There are very few people who served and died in WW-1 whose story I know, but I feel I know you. And yet, you appear so flawless – the way Birkin described you – a quinlessential example of the doomed generation. Young, handsome, talented, popular and destined for greatness.
And then everything stopped…
For your family your death was one more catastrophe in a long list – and it wouldn't end there.
With the end of WW-1 so much more came to an end: a naive and optimistic view of the world, Europe's supremacy…
Maybe even God died in this war, given the fact that people found it impossible to make sense of so much carnage. But, although most of the life stories of the people buried around you, have now been forgotten, the Great War wasn't, proven by the fact that thousands of people flock to these graves, including yours. And for some reason I don't think millions of people would still follow a power-hungry emperor or general off into battle, only led by a blind and dangerous form of patriottism. At least not in this part of the world. So maybe everything was not in vain. History doesnt always repeat itself.
Your brother visited your grave, so did uncle Jim. Me, I visited your parents and brothers' graves at H. Now I'm off to visit your uncle's grave – only a couple of miles away.
Kind regards.'